Sale price
$17.00
Regular price
Unit price
per
Sale
Coming soon

White
Green

Violet

Blue

Black
No items to add.
ADD TO CART
View full details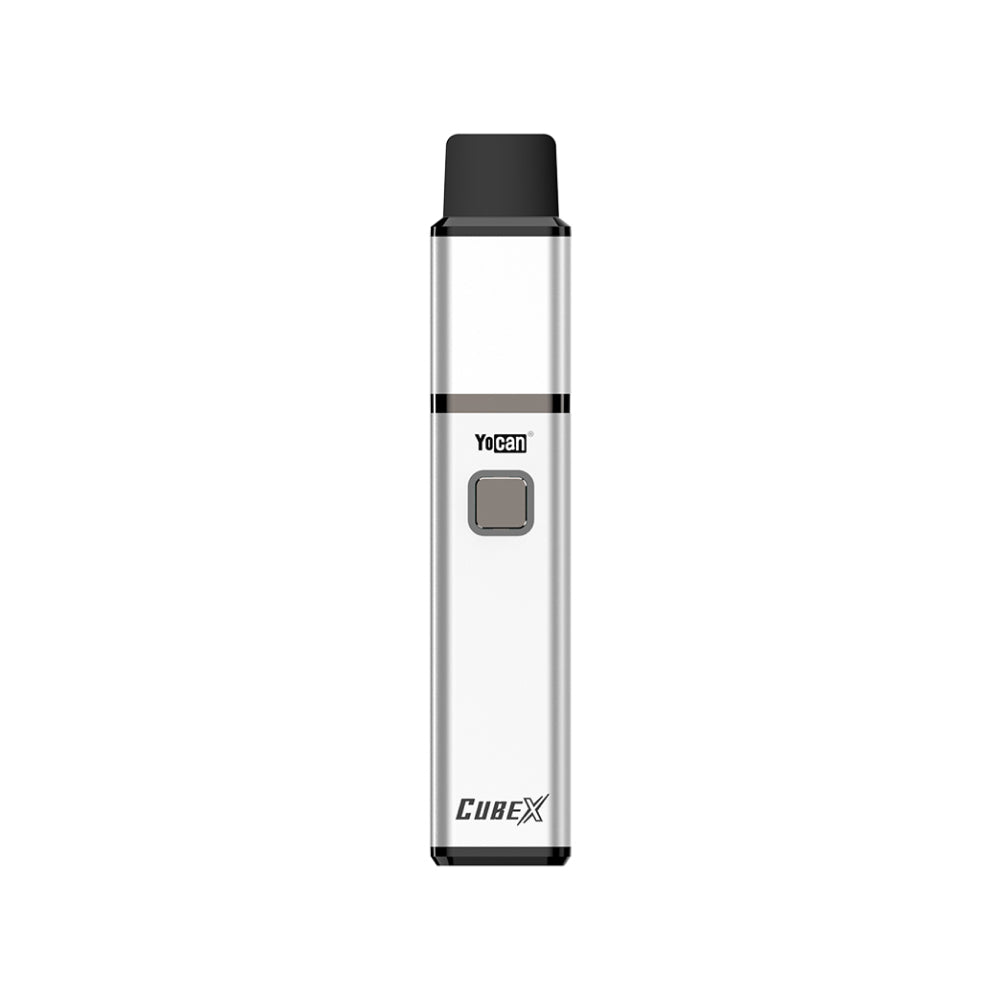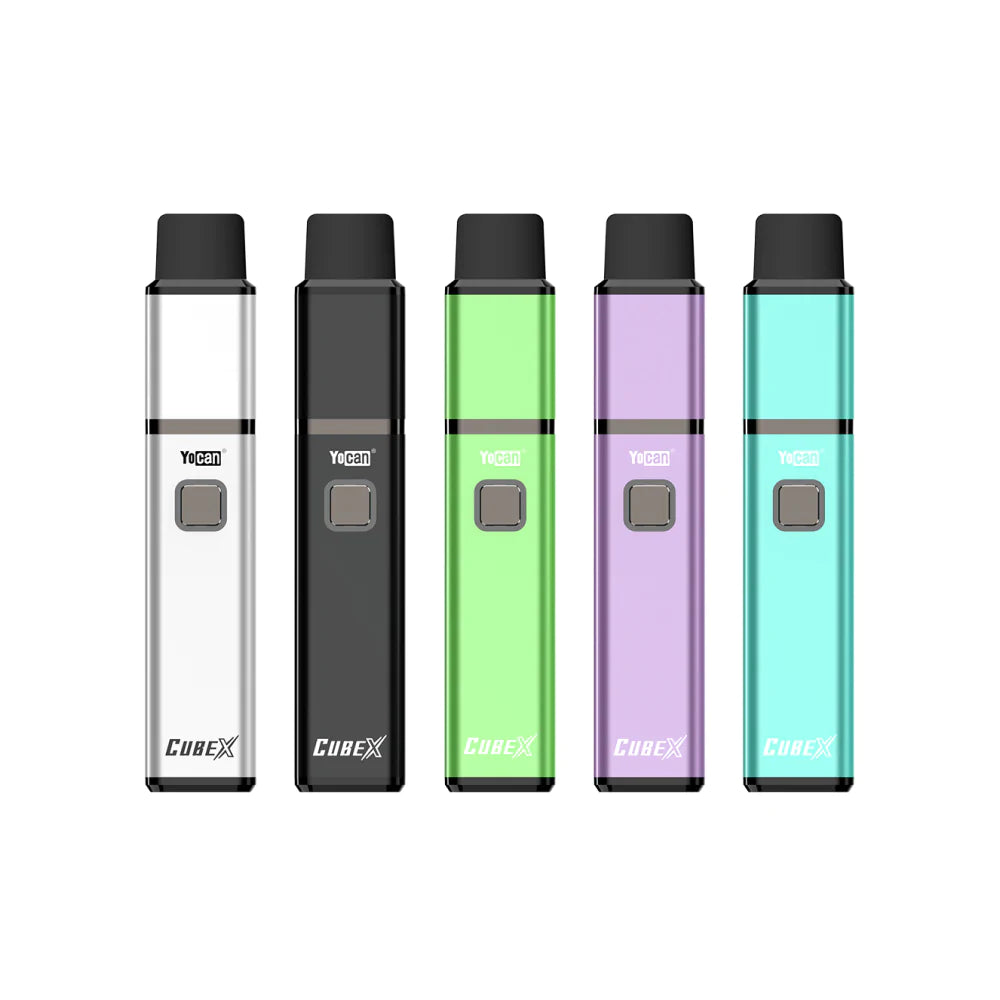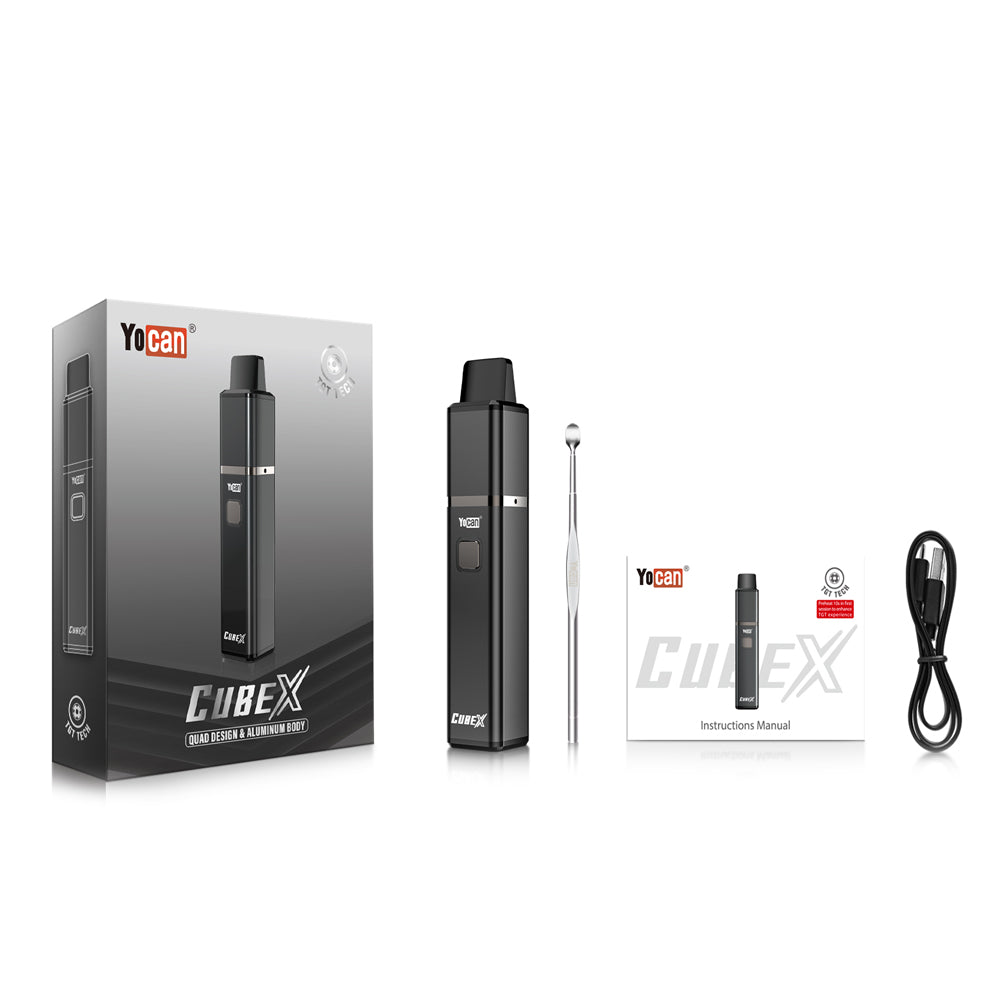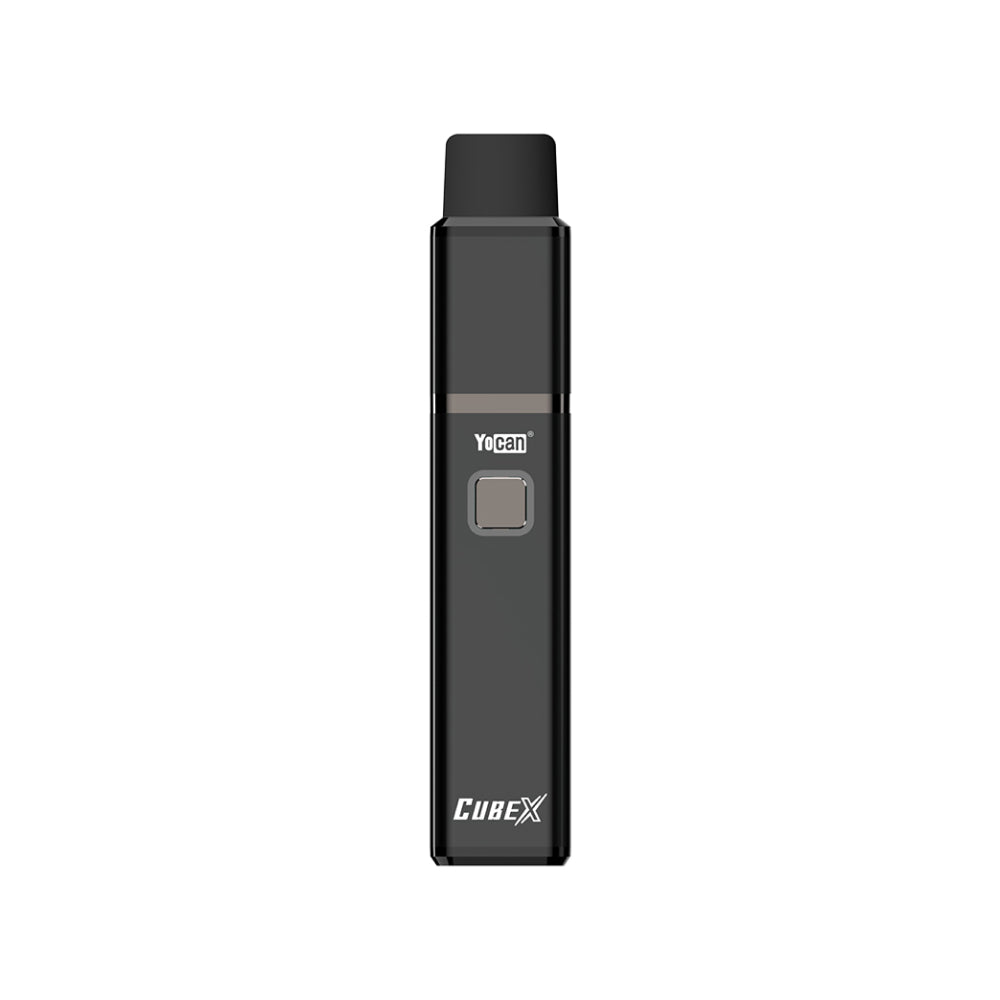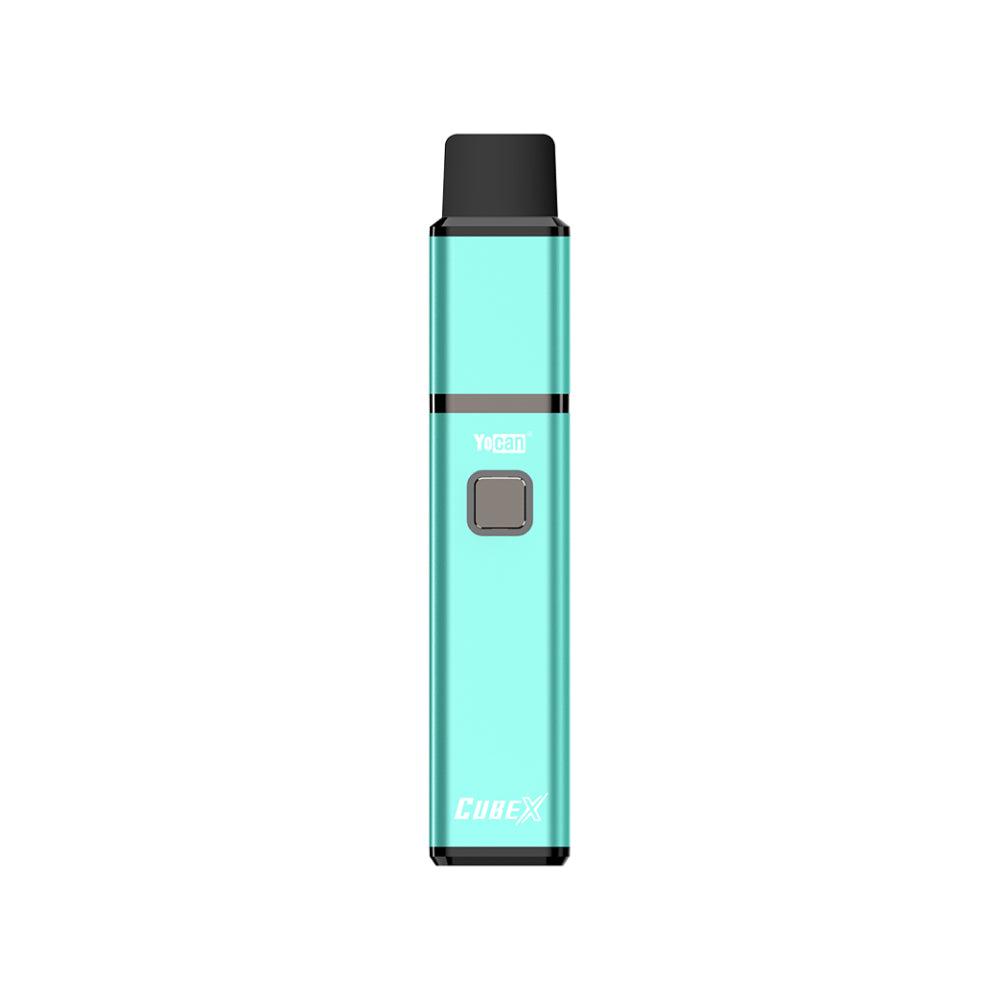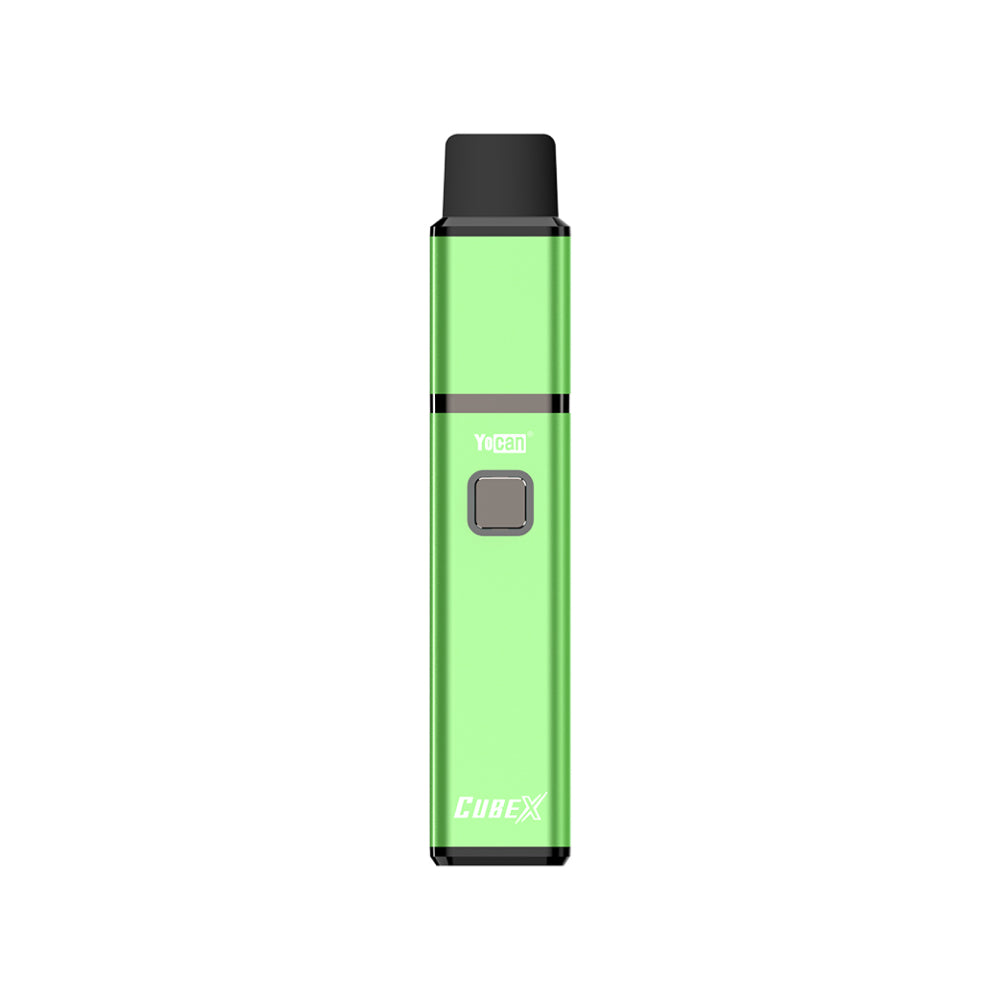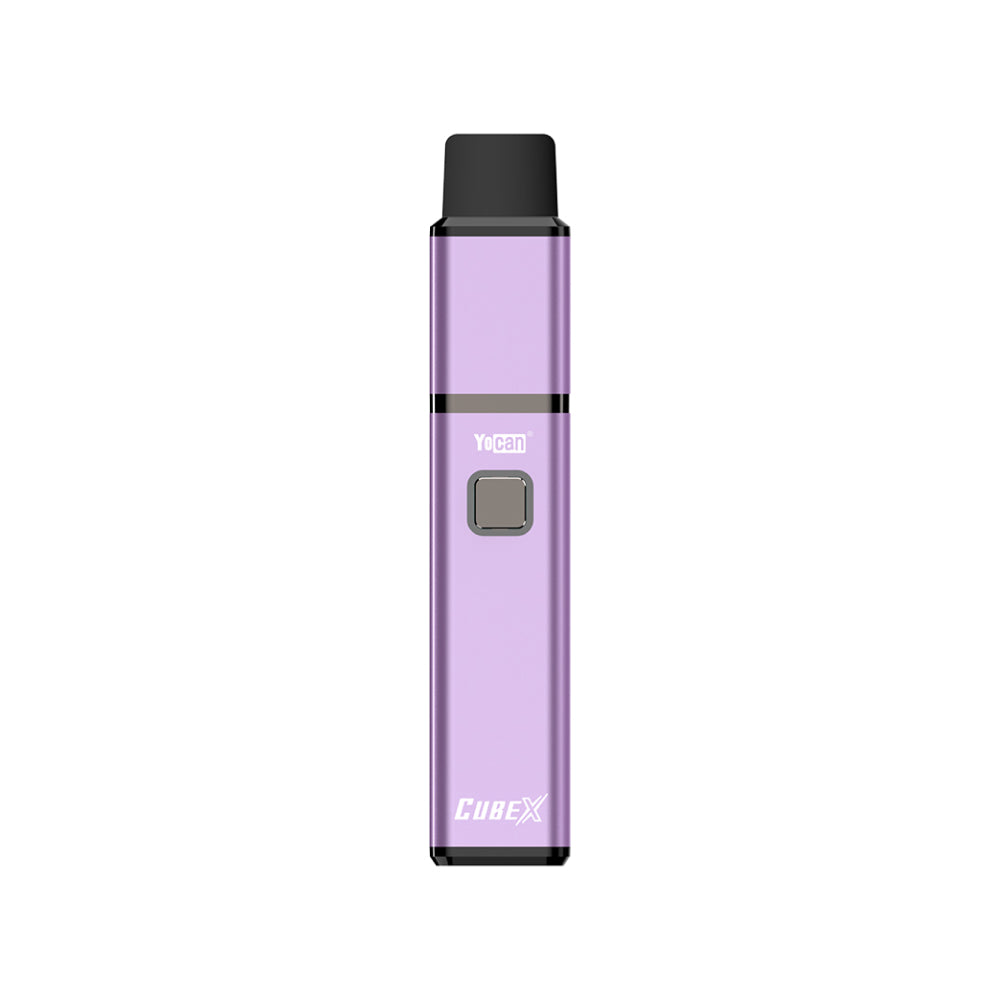 About Yocan Cubex Vaporizer
SPECIFICATION
Name: Cubex
Coil: TGT (Target Tech)
Size: 22*22*114mm
Body Material: Aluminum
Battery Capacity: 1400mAh
Charging Port: Type-C
Charging Voltage: 5V
Charging Current: 0.8A
TGT Coil Resistance: 0.4-0.5Ω
Adjustable Voltage: 3.0V – 3.6V – 4.2V
Preheat: 10 seconds
Safety Cut-off: 15 seconds
SOLID QUALITY-ALUMINUM BODY
Yocan Cubex not only has a new quad design, but also makes use of exquisite metallic texture. It will provide you a light and handy experience, enabling it to be more discreet, reliable and durable for on-the-go.
ADVANCED TGT COIL
Yocan Cubex TGT coil combines ceramic donut and quartz XTAL rod without heating coils exposed. Load your concentrate on the ceramic donut, it will immediately melt and be absorbed by the XTAL rod in the middle and then nebulize. You can get enormous vapor with excellent sapor by the perfect combinations of ceramic and quartz.
1400MAH BATTERY WITH TYPE C CHARGING
With a 1400 mAh battery capacity and type C charging port, the Yocan Cubex not only shortens charging time and powers you through the day, but also effectively extends the life of the built-in battery.
3 VOLTAGE LEVELS
Yocan Cubex is equipped with 3 adjustable voltage levels, you can switch between 3.0V, 3.6V, 4.2V at will by simply pressing the button 3 times. Cubex is a portable device that can be explored between flavor rip and vapor world.
10S PRE-HEAT FUNCTION (2.0V) 
Yocan Cubex features a 10s pre-heat mode that would give you a great and delicious vaping experience, especially for your first session. Just click the power button 2 times within 2s, the white light will light up to preheat  for 10s.
MAGNETIC CONNECTION
Yocan Cubex uses a more convenient design with a magnetic connection between the mouthpiece cap and the base of the battery, no more sticky thread to screw on or off, saving you time and avoiding messes. Improves all the ways to use your vaporizer every day.